used car Dealers
Check out our listings of approved Used Car dealers here in Okinawa, with plenty of Okinawa used cars for sale. These lots are all foreigner and military friendly and will get you on the road in no time. We've also got a finance company listed if you're looking to go independent and buy a car from a non-dealer.
Payless Motors
Payless Motors is one of the better known used car dealers in Okinawa located just outside Kadena Air Base. Offering quality vehicles at very competitive prices, outstanding customer service and more,
They provide the best service the military deserves when purchasing used cars in Okinawa. They have been serving the military community of Okinawa for over 30 years.
Johnny's Used Cars
Johnny's Used Cars has been serving the military community in Okinawa for over 30 years. They have a wide variety of vehicles for sale on their lot outside of Camp Foster's Gate 6 (Taco Bell/Legion Gate).
They guarantee to stock no accident vehicles and have an extensive 1 year bumper to bumper warranty covering all major components. Financing available on all their cars.
Project Dream Run
Dream Run is Located just outside Kadena Gate 1. Choose from their current stock of Vehicles: BMW, Lexus, NSX, GTR, 350Z, RX7, Silvia, Supra & Much More!
They source and provide your dream automobile from anywhere in Japan. They can search and custom order performance and luxury vehicles from all over Japan. Search from over 200,000 custom order cars.
Ride Over
Ride Over is located just outside Kadena Gate 1. In-stock vehicles include:
Porsche – Mazda RX7 – Lexus – Nissan GTR – Mini Cooper – Volkswagen – Toyota – Mercedes Benz – Infinity – BMW – Much More!
They specialize in custom order cars and can help you search from over 150,000 cars throughout Japan. Choose from over 90 different Japan-wide internet auctions
Hillson Cars
Hillson Cars provide high quality used cars and services to both the military community and civilians in Okinawa at very affordable prices. They also provide a 90 day after sales warranty.
Additionally if you're looking to leave the island they can buy your used car and often give you a much better price than the scrap value. Want to take your car with you? Ask about their export service. They're one of the few dealers on island to offer an export service.
Okinawa-usedcars.com
Okinawa-Usedcars.com is located within walking distance of Kadena Gate 2, with over 10 years of experience, and offer over 100 high-quality used cars.
They offer a complimentary two-year warranty and the JCI inspection comes with more than 90% of the vehicles for your safety and comfort.
AKSport Auto Brokers
AKSport are professional auto brokers having strong connections in mainland Japan. Let them find your dream car from all over Japan with their auction service. Whether a classic or new car they can find what you want.
They are also a top seller of JIMNY on island. Come visit them to find your dream car.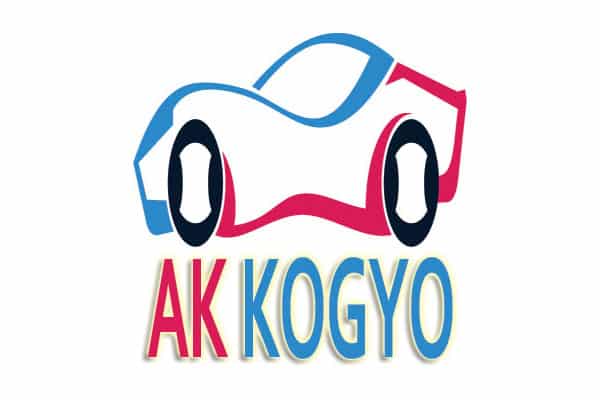 AK Kogyo
AK Kogyo help US active duty and civilians/contractors on Okinawa to purchase the car or bike they looking for, during their stay on the island, from any dealer (American or Japanese) or Active Duty on the island.
The process is very  simple it will take you around 20 minutes to fill in the application and do the title transfer.
Payments are done by US $ only. Customers can make payments through G.I. Bill Pay Services or Bank direct deposit, which you can do in their office when you apply.
This week's featured cars
Here's some of our top used car picks from around the island this week. Cars move fast so if you like a deal click the button to contact the dealer direct. Most dealers offer to order your dream ride, if you don't see something you like check out our form HERE with which you can send your request to all the dealers we work with on island (that's most of them!)
Car Request Form
If you're looking for your dream ride, or have a specific make or model in mind use the form below to drop your request to every dealer we work with on island. Combined they have 100s of cars in stock with access to mainland auctions, so they can definitely find what Okinawa used car you're looking for. 
So you find yourself on the beautiful little island of Okinawa! But, unlike what you may have been told, it's not all that small and you discover you need wheels to get around. First though, you need to . . . read our guide to buying a used car in Oki! #Usedcars #Okinawa #Totalokinawa
read more
So you got orders to the Orient, or more specifically Okinawa, Japan. I am sure your journey started with all the things you need to do to prepare for life in Okinawa. Now that you have that out of the way you are thinking about how to get around. Sadly, we do not...
read more