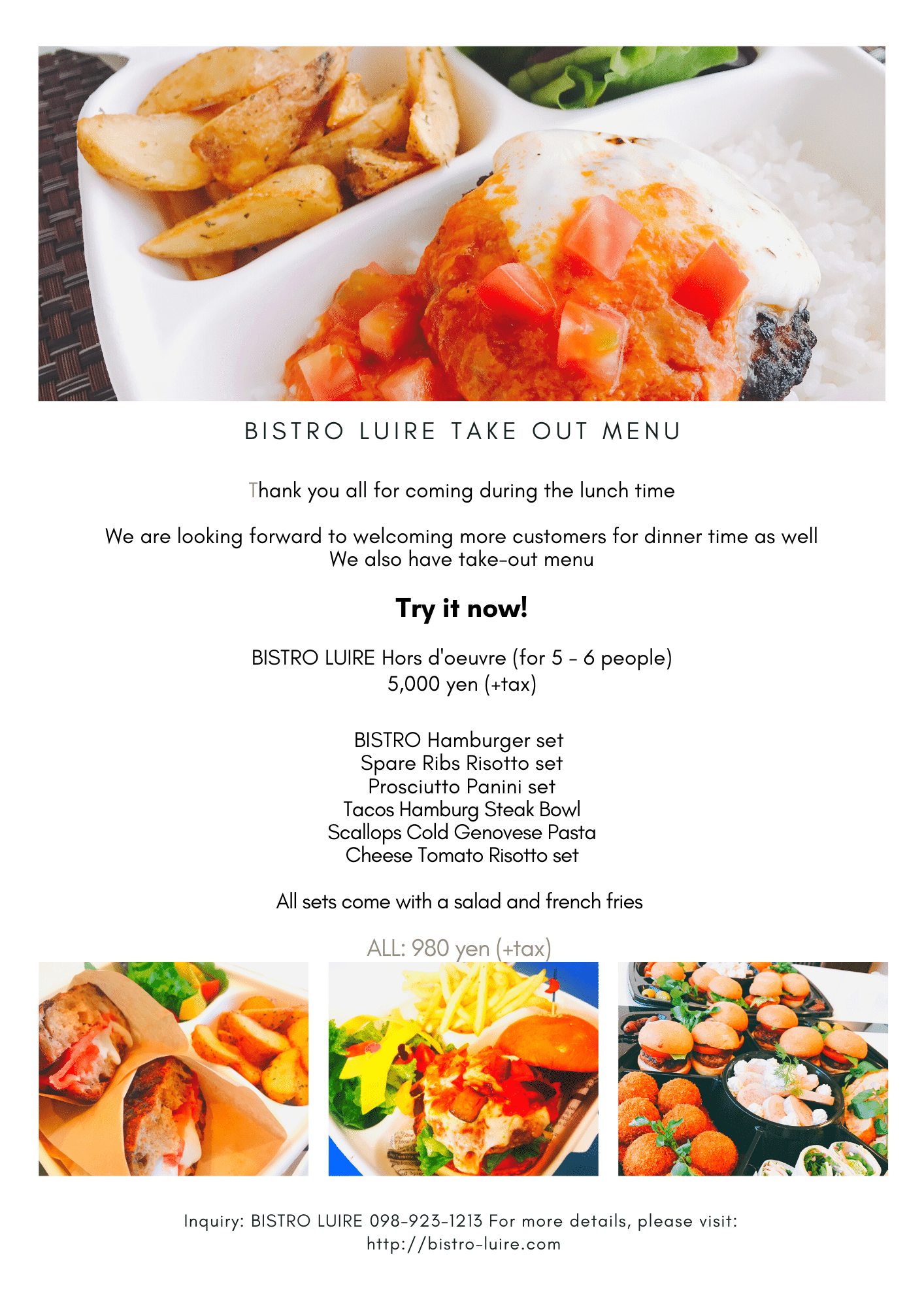 Bistro Luire is a trendy and cozy restaurant, where you can enjoy casual Italian & Tropical French cuisine. Located by the ocean in Maeda, Onna-son.
They've got a brand new take out menu available with some delicious options for just 980 yen plus tax including:
Bistro Hamburger Set
Spare Ribs Risotto Set
Prosciutto Panini Set 
& Much More! 
Check the image for their take out menu or visit their website below for photos, map and more!